Mephibosheth
Mephibosheth was the son of Jonathan and lived during the time of King David. Mephibosheth is remembered for being crippled in an accident but eventually being invited by David to eat at his royal table.
Mephibosheth's Early Life - 2 Samuel 4:4
Mephibosheth was a young boy when his father, Jonathan, and grandfather, Saul, were both killed in a battle with the Philistines at Mount Gilboa. When the news of their deaths reached the royal household his nurse fled, carrying Mephibosheth. In her haste to flee, Mephibosheth was dropped and became crippled in both feet.
Mephibosheth grew up in Lo-debar, which is located southeast of the Sea of Galilee, in the care of a man named Machir.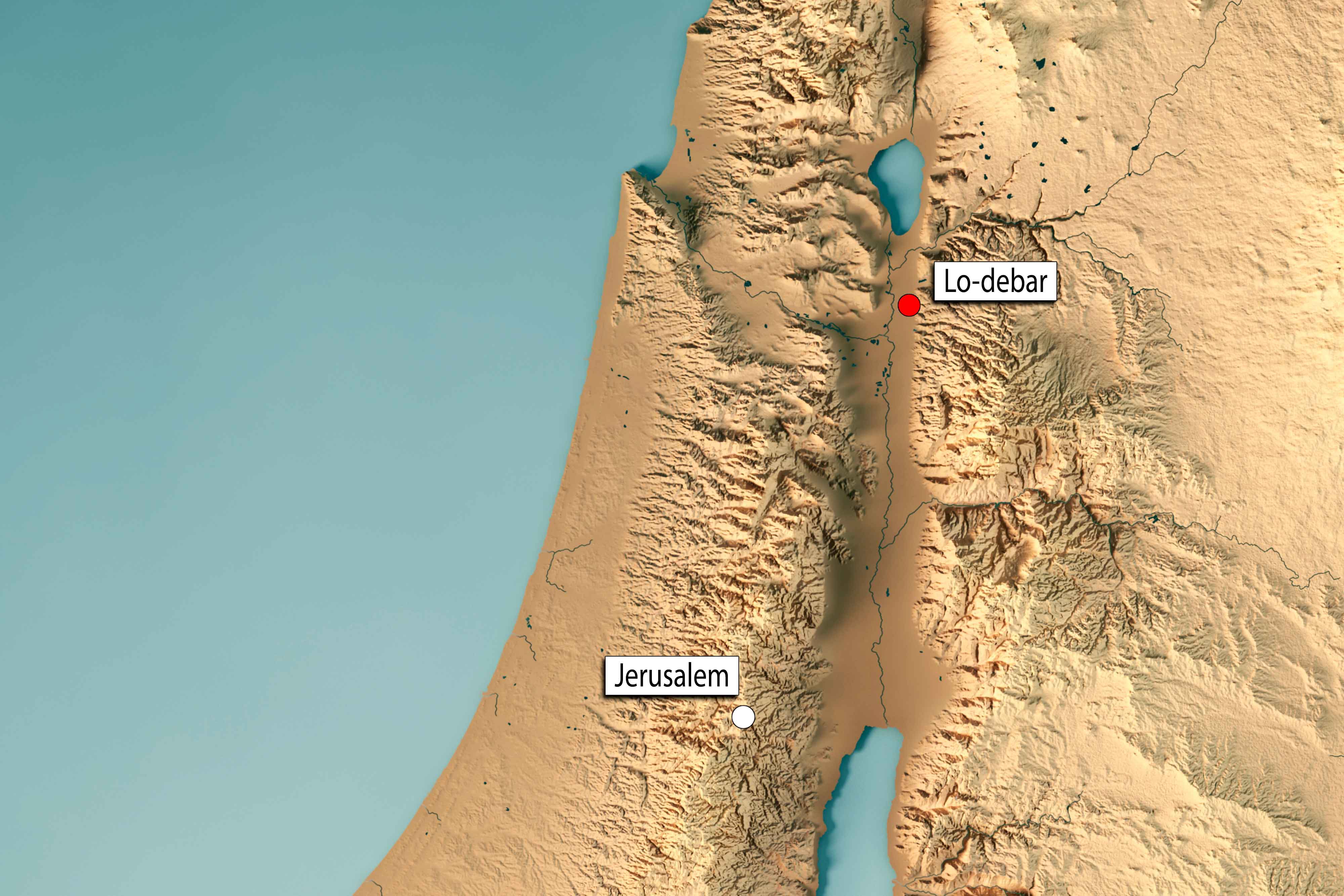 David's Kindness to Mephibosheth - 2 Samuel 9:1-13
While Jonathan was still alive David had promised to show kindness to Jonathan's family forever, even after he became king. So after David had established himself as king he tried to find any remaining relatives of the house of Saul. He found Mephibosheth, restored to him all of King Saul's possessions, and installed a man named Ziba as a steward. David also commanded that Mephibosheth should eat every day at his own table.
Later Life - 2 Samuel 16:1-4 & 19:24-30
At the time of Absalom's rebellion, Mephibosheth was still living in David's palace. When David had to flee, Ziba deceitfully told David that Mephibosheth had stayed behind in Jerusalem hoping that the kingdom would be restored to him. David believed Ziba and gave him "all that belongs to Mephibosheth" (2 Samuel 16:4).
Mephibosheth came out to meet David when he returned victorious. David asked why Mephibosheth hadn't supported him when he needed it most. Mephibosheth then told David the story of Ziba's deception. King David told him to divide the land with Ziba, but Mephibosheth said Ziba could keep everything. He was just glad that David had returned in peace to his rightful throne.
Conclusion
Mephibosheth willingly gave up everything to sit at the king's table because he realized that the king owed him nothing and yet was treating him like royalty. Jesus owes us nothing but He freely forgives us and cleanses us of sin (1 John 1:9). Do you appreciate what Jesus has done for you? Think about what He did at the cross and what He offers you now.